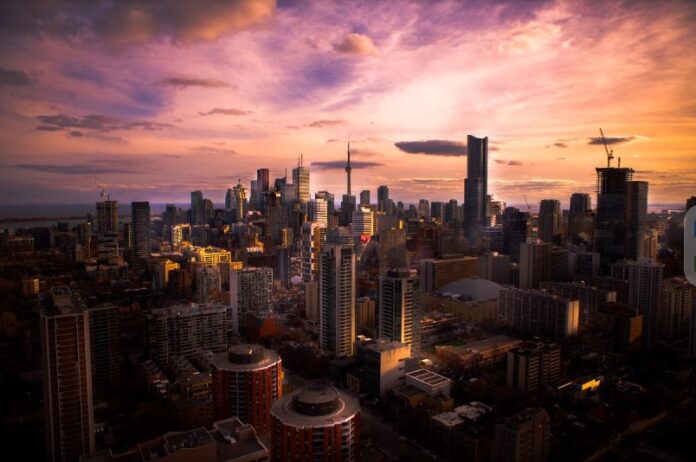 Express Entry is an electronic system launched by the Canadian government in 2015 to replace the "first come, first served" process. Immigrants wishing to acquire permanent residence in Canada must register their Expression of Interest to migrate to Canada through Express Entry. The Immigration, Refugees and Citizenship Canada (IRCC) processing center makes a regular express entry draw every two weeks. Read on to find out what the journey to becoming a permanent resident of Canada entails.
Programs under Express Entry?
Express Entry is a means for selecting the best immigrants for Canada's skilled job immigration programs. Some of the programs covered by Express Entry:
Federal skilled worker program (FSWP)
Canada experience class (CEC)
Temporary residence to permanent residence program (TR2TP)
Provincial nominee program (PNP)
Canada's lifting of travel restrictions brought about by the Covid 19 pandemic has seen many immigrants landing in January 2022.
Process for Express Entry 
Canada can no longer replace the retiring workforce with young graduates simply because of the low birth rate experiences. The country's economy must keep going, and the government needs a high tax base to support its services to residents. Thus the reason they have to rely on a talented workforce from other countries to close the gap.
Fill out a personal profile on the Express Entry pool on the IRCC website. The Comprehensive Ranking System (CRS) ranks and determines which candidates will receive an Invitation To Apply (ITA). It is not possible to send your application until you receive an invitation to apply. It takes sixty days to prepare a profile, after which applications become invalid.
While applicants wait for an invitation, they should keep their profiles up to date. Regularly find out about Express Entry updates to keep in touch with current information. Ensure the test results are still within the two-year expiry; otherwise, IRCC will return it on the expired document.
If IRCC determines that the immigrants meet their selection criteria, they send an Invitation To Apply for Permanent residence. The immigrant has only sixty days to submit a complete application. IC will vet all the information the immigrant provides, which, if found false, will result in cancellation or a total ban.
Immigrants not invited to apply for permanent residence in 12 months will automatically expire. In this case, the applicant will have to send a new profile to the pool.
Application and Processing Fees
Canada has been charging meager fees for a long time compared to countries offering immigration programs in other parts of the world. Application for permanent residence fees will increase from April 2022. However, the new increase will not affect dependent children, orphans, adopted children, or protected persons.
Who is Eligible for Express Entry Sponsorship?
First, the applicant must apply to become a sponsor. Apply together with the application to sponsor the dependents. An application guide is available to help the sponsor know how to fill out the application. To be eligible to support other dependents, an applicant must:
Bet at least 18 years old
Permanent resident of Canada
Prove non-recipient of social assistance
Sponsor from within Canada
Proof of financial ability to sponsor
The Canadian government approves three types of partners that can qualify for sponsorship by the principal:
Spouse
Legally married to the sponsor in an in-person ceremony. The spousal process takes about 12 months, within which IRCC will ask for biometrics and medical examination from foreign applicants.
Common-law Partner
The sponsor must prove they have lived together for at least 12 years.
Conjugal Partner
Must have cohabited outside Canada for at least one year and prove why they have not legally married. IRCC conducts background intelligence to check on criminality and if the relationship has been genuine or has come up as a desire for migration. IRCC does not allow sponsoring a partner who lives in Canada.
Children as Dependents
Children must be under 22 years old. Those above 22 years must be single and prove that they cannot cater to themselves. IRCC allows sponsoring a partner's child but proves that the partner agrees to the child's migration. If the applicant is a citizen, their children are automatically citizens even if they are not born in Canada.
IRCC allows for sponsorship of grandchildren, adopted or orphaned children, although the process is different.
Benefits of Express Entry Draw
The Express Entry Draw aimed to bring better experiences and improve the process of admitting skilled labor immigrants.
Applicants can track and update information online until they get ITA for permanent residence
A fast process which can take only six months to issue Visa
Express Entry immigrants are high labor performers compared to any other category.
The chances of getting a professional job in Canada are high.
Young professionals with experience become successful in the Canadian labor market.
The Express Entry System only picks the highest-ranking applicant irrespective of the country of origin.
Applicants can also vouch for the Provincial Nominee Program (PNP), earning them an additional 600 CRS points. These points increase the CRS score and enhance the chances of getting an ITA for permanent residence become higher.
Are You Eligible for Express Entry Visa?
An eligible Express Entry applicant can find the whole process of walking this journey quite laborious and painstaking. An experienced and qualified Canadian lawyer can assist by guiding how to rank highest and get ITA for permanent residence. They can also do all the paperwork to avoid mistakes in the application.
Are you interested in moving to Canada in search of permanent residence? Are you prepared to go through the hassle of the application process alone? If not, contact a Canadian lawyer or consultant near you, and they will take the struggle for you till you get a Visa.