Are you looking for the exotic places in California? If yes, then you are in luck because this article is just screaming your name! Keep on reading this article till the end to know the ultimate list of the fantastic places to visit in California. Make sure to add these places to your very own California bucket list to make your journey delightsome.
California is also known as the Golden State and is popular for its diversity and epic lifestyle. Some of the best US tourist places are also in California. The highlight of this marvelous place are its desserts, open spaces, exotic wilderness and stunning outdoors that include the beautiful coastline. Apart from it, this place includes everything from the mountains, meadows, vineyards, waterfalls, valleys to lakes and spectacular beaches.
Exotic Places to Visit in California
California is known for its diverse culture of festivals, artistic heritage, music and a classical history. It has urban hot spots and thriving nightlife which are quite unique as compared to any other city in the world. There is a huge list of exciting and beautiful places to visit in California. So, we have jotted down the selected ones with a thorough exploration.
1. The Yosemite National Park
The Yosemite National Park, one of the fascinating places of California resides in the Sierra Nevada Mountains. It is the world's most beautiful park, well-known for its white and black landscapes.
Read Also: 12 Things To See And Do In California The "GOLDEN STATE"
The park is spread across an area of around 1200 square miles. It has vast wilderness, wildflower meadows, tranquil valleys and the most famous roaring waterfalls. It is well-liked for its granite monoliths and humongous forests of the towering ancient sequoias.
Besides this, it also has an assortment of plants and animals. It really includes a variety of eye-capturing things in a very condensed space.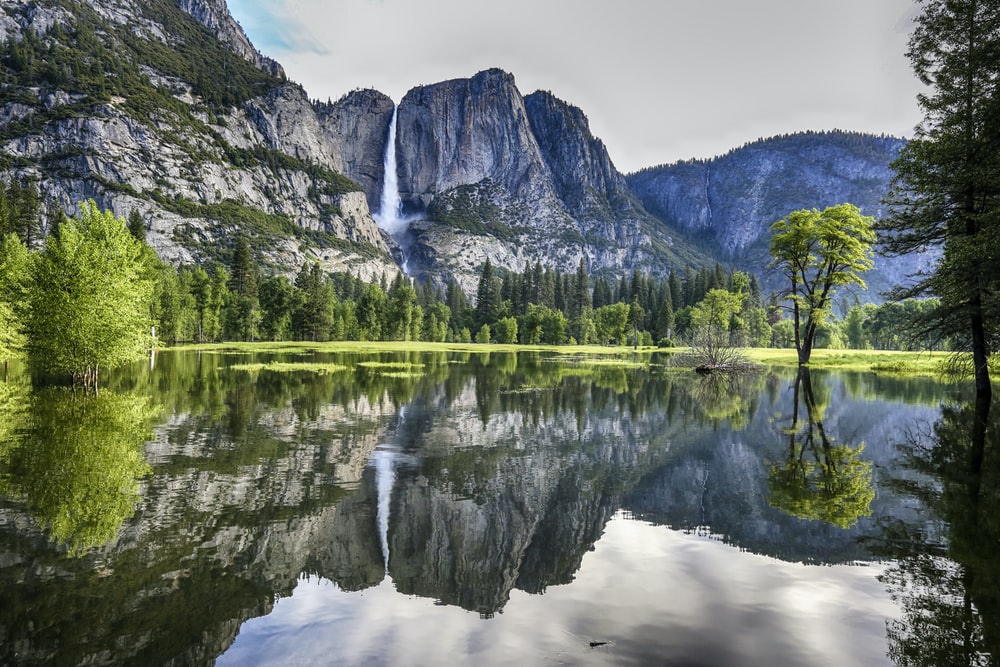 Tickets: It costs about Rs. 2500 per person.
Best time to Visit the place: The ideal time to visit this place is from May to September. During this time period, the roads and trails are snow-free which make it easily accessible.
Things to do: sightseeing, trekking, mountain climbing and camping.
2. The Disneyland Resort
The Disneyland Resort is one of the most notorious places in Southern California. This place is all about glamor, adventure and magic. It is also called the land of dreams where you can dive under the ocean, travel in space, explore the jungles, shake hands with Goofy, meet the pretty fairytale princess and sail with the pirates.
The two theme parks of The Disneyland Resort are Disneyland Park and Disney California Adventure. The Disneyland park is a place where you can get transported to other worlds. Well, the Disney California Adventure is a place where you get on adventures California style.
The Disneyland Resort includes numerous stomach-churning rides and fantastic fireworks shows. It implies that it is one of the exotic places to visit in California to have unlimited fun and engage in various activities.
Tickets: It costs approximately Rs. 8000 per person.
Best time to Visit the place: The best time to visit this place is from October to January.
Things to do: Adventurous activities, experiencing various Disneyland attractions and having awesome food are several options to do at this place.
3. Fisherman's Wharf and Alcatraz Island
Don't forget to add the Fisherman's Wharf and Alcatraz Island in your list of visiting the best places in California. While the Fisherman's Wharf has a welcoming community that has a plethora of exciting things to offer, Alcatraz Island is a 22 acres rock with a scenic lighthouse and a breathtaking view.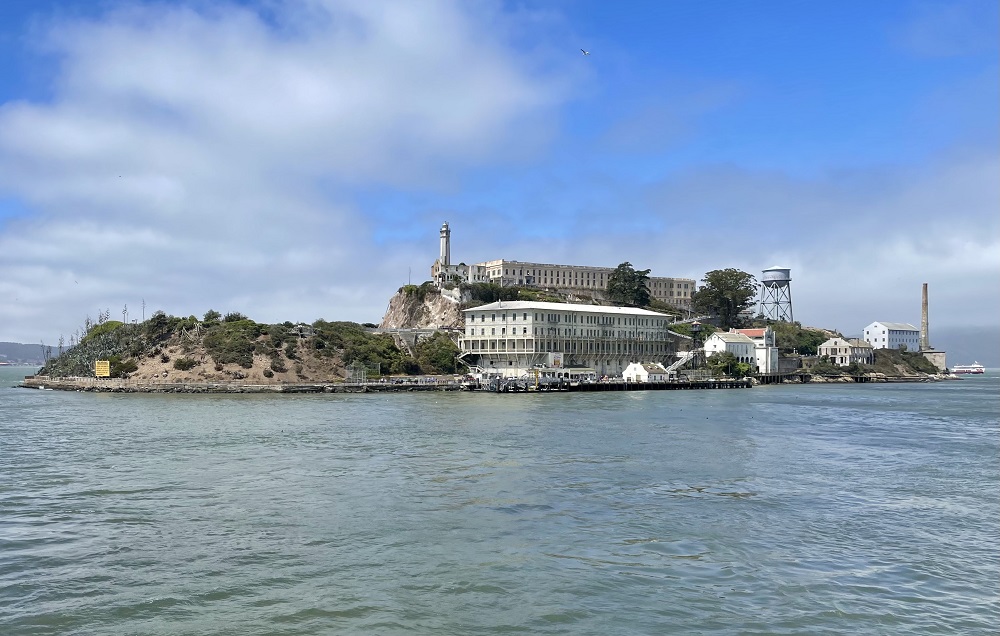 Tickets: No cost
Best time to visit: These places are accessible all year long.
Things to do: Cruise rides, sight-seeing and great seafood are the best options to do at these places.
4. Lake Tahoe
Lake Tahoe is an alpine lake situated in Nevada and is the most popular tourist spot. It is well-known for its interesting hiking trails, marvelous ski resorts and alluring beaches. Well, the most of these are the Spooner Lake, Tahoe Rim Trail and Sand Harbor beach. Adventure seekers and tourists are always curious to visit this pristine lake. Apart from it, Lake Tahoe also has historical towns, great places for social gatherings and delicious food options from multi-cuisines.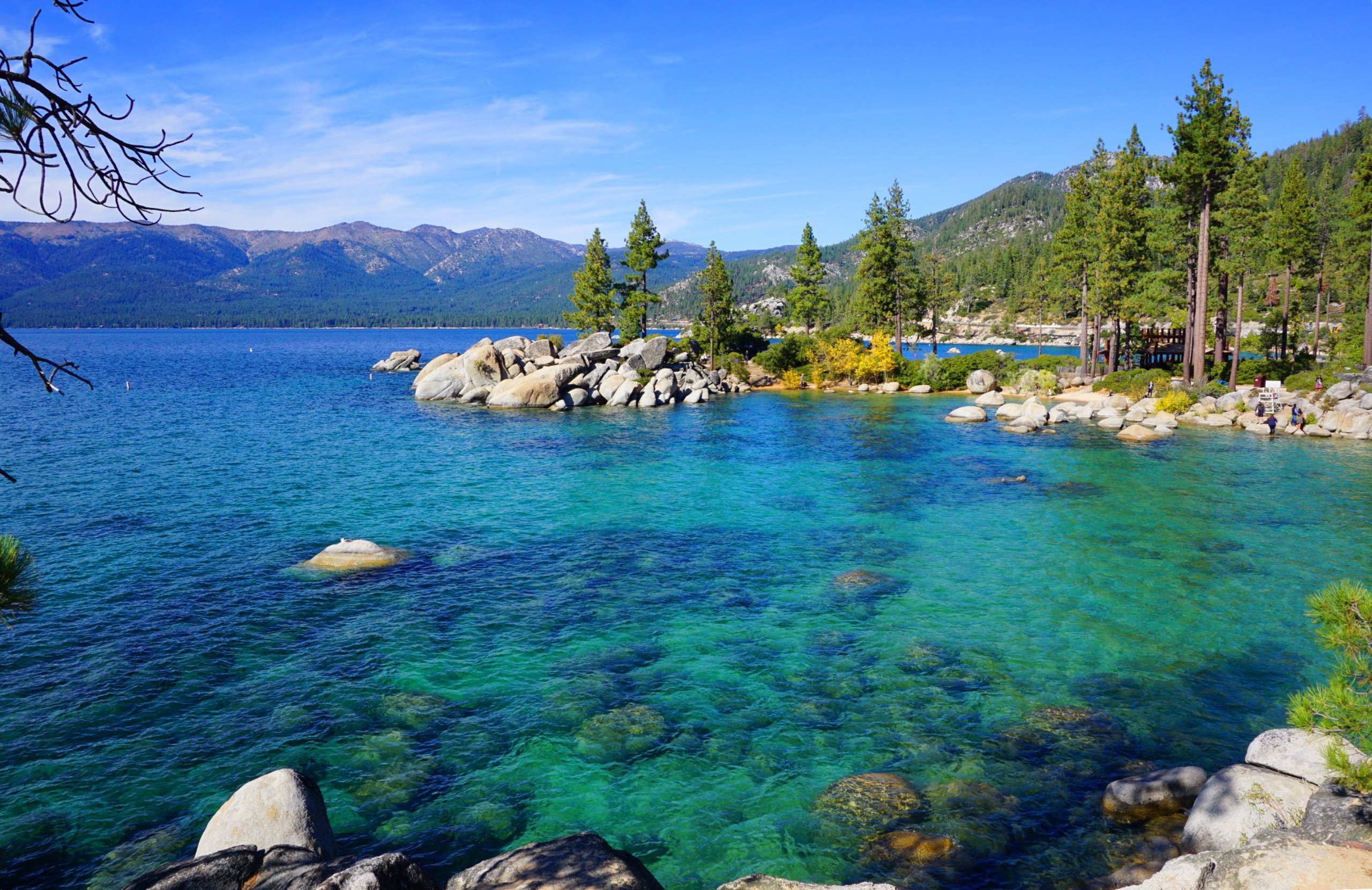 Tickets: There is no cost to visit this place but activities cost differently.
Best time to visit: The time to visit this place depends upon the things you want to explore. For skiing, you can visit from February to March. However, the rest of the year is great for beaches and outdoor activities.
Things to do: biking, mountain climbing, trekking, hiking, sight-seeing, camping, fishing, skiing.
5. Golden Gate Bridge
Without any doubt, Golden Gate Bridge is an iconic display of human creativity, effort and willpower. This bridge was one called 'the bridge that couldn't be built.' Now, it is one of the most popular landmarks of the world. The bridge is able to bear the harsh struggle of winds, strong tides and fog. The sunset view of this place is unavoidable.
Best time to visit: you can visit this place anytime as it is accessible all year long.
Things to do: cycle, sight-seeing, walk and drive.
6. Universal Studios Hollywood
It is basically a film studio as well as a theme park situated within the city limits. The incredible attractions of this place are breathing, living three-dimensional worlds of entertainment, fun and sometimes horror too. The place is known for the exciting world of Minion mayhem Land, Harry potter and 'the walking Dead' post-apocalyptic world.
Best time to visit this place: Holiday seasons
Things to do: Magical worlds, adventure rides.
7. Balboa Park
Balboa park is a cultural park which resides in San Diego. This place has several exotic gardens, around 16 museums and a myriad of exciting events continuously happening all year long. The air and space museums of this park are homes to aeronautical wonders. Last but not the least, Balboa Park has the Spreckels Organ Pavilion that has a massive outdoor organ.
Best time to visit: You can visit and enjoy this place anytime according to your preference.
Things to do: Explore the museums and parks, Sight-seeing.
8. Santa Cruz
Santa Cruz is a small city in California with the most beautiful beaches. The cool and relaxed vibes of these beaches make it one of the top places to visit in California for tourists to chill out. The place is well-known for surfing in all the United States and cultural attractions such as museums, galleries of art and arboretums. You can explore a number of parks, beaches, lighthouses and lakes to have a quality time there.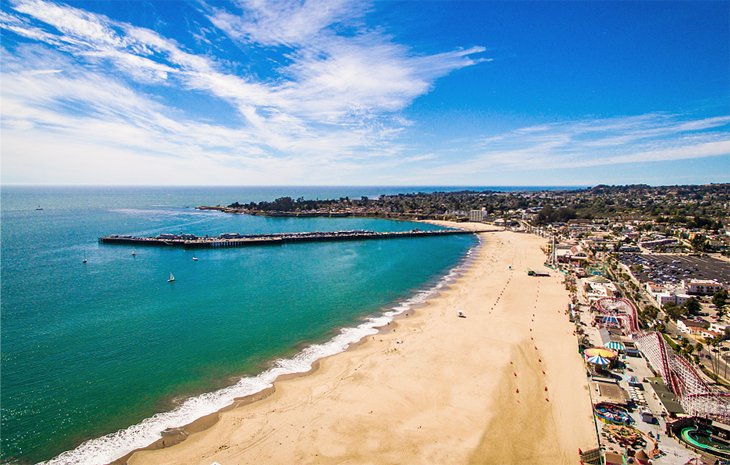 Best time to visit: The place is captivating and accessible throughout the year.
Things to do: Explore an anxiety city and diverse cuisine, surfing, sight-seeing.
Final Words
In a nutshell, California is one of the interesting places and a go-to vacation spot for everyone. Well, there are a number of notable places to visit in California, but the above-mentioned is the list of must-visit places for travelers exploring the USA. So, don't miss out on it and have an amazing time visiting all these exotic places in California.