Going on a solo trip is probably the best experience that you can give to yourself. It is not only fun but also empowering to see the most beautiful places all by yourself and all the trip decisions are in your hands. Like sleeping in late or waking up early to watch the sunrise. Or spending your whole day finding new museums or just relaxing on a beach. All of it is in your hands and there is no one else to say otherwise. 
But, at times, solo trips can be very daunting, especially when it is your first time. Your budget, safety, and other types of activities, it has to be considered before leaving for a solo trip. Why travel around the globe, when there are cities and places to explore in India itself! Whether you are looking for an adventurous place or a spiritual city, India is known to be a great country to explore alone. From bustling cities to beach towns, India has some outstanding places to visit. 
Here are some of the best cities that you can visit if you are traveling alone. These places will let you experience different cultures and traditions all at once. 
Darjeeling
Northeast India is said to be one of the most beautiful regions in India. If you are looking for a place where you can breathe fresh air, Darjeeling is the perfect place to visit. It is a beautiful hillside town and is home to some of the most aesthetic landscapes.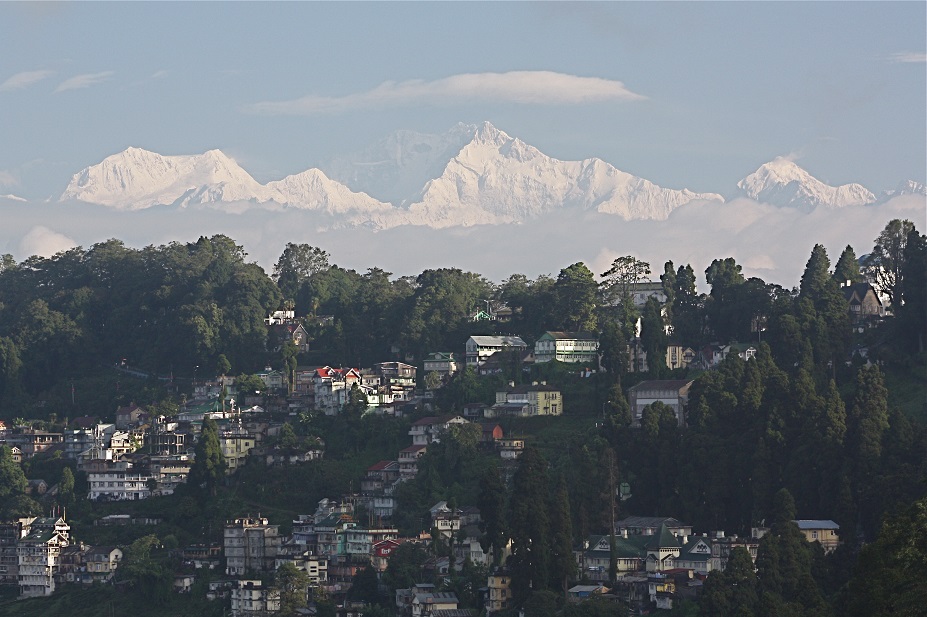 Darjeeling is a place where you can get a break from all the frenetic cities in India. It is a great destination for solo travelers. Soak up the beautiful scenery by packing your bags and going to Darjeeling right away for your solo trip! 
Manali
If you think you are an adventurous person, spend your next solo trip at the hilltop of Manali, Himachal Pradesh. This place is white beauty. Covered with snow, this is the most beautiful place to visit and experience the pleasing cold weather. Explore different snow activities like skiing, water rafting, paragliding, hiking, and so many other activities. 
Manali is also a perfect place for people who want to visit spiritual places. There are so many temples that are tucked away in the valley. One of the most famous temples is called the Hidimba Devi Temple that experiences a lot of people visiting. 
If you want to visit Manali and are confused as to how you can book the hotels and flights, you can go to Ixigo. They will help you out with everything and make your solo trip easier. You can also use Ixigo promo codes for a better experience while getting your bookings done! 
Ladakh
The white desert – Ladakh is a place for thrilling adventures. With the rugged terrain, snow mountains, icy glaciers, this place is just aesthetically pleasing. It is the land of high passes, and tourists can set themselves up for trekking, biking, camel rides, and other fun activities that can be enjoyed. 
That's not it, you might also catch a glimpse of some wild endangered animals like the snow leopard. This place is perfect for a solo trip as you can enjoy adventurous activities as well as seek peace, with spiritual retreats as well. 
Want to visit Ladakh? So, what is stopping you? Go to Goomo and book your flight, train, hotel rooms beforehand, so that you can explore around freely and not worry about your stay. You can use Goomo coupons to get a discount so that you do not have to pay extra. This is the perfect way to save money as this has to be kept in mind while going for a solo trip! 
Varkala
Not known to many, Varkala is a beach town, just like Goa. It is a perfect place if you are a person looking for sun and humid weather along with serenity. Even though it is a beach town like Goa, Varkala is not completely a tourist spot. This makes it more exciting. Visiting an unexplored, yet beautiful place like Varkala is a different experience in itself. 
Spend your time here by sunbathing on Varkala beach and enjoy all the watersports that are available here. You can also visit the age-long Fort called Anchuthengu Fort that was found by the British East India Company! Interesting, isn't it? So, pack your bags and visit this beach town right away for your solid trip. 
Conclusion
No matter where you decide to visit, if you exercise caution, planning a solo trip is one of the best ways to see your country with your experiences. You get to craft your itinerary and create the vacation of your dreams that you can enjoy all by yourself!
Solo trips are the best way to see the places and explore the cultures according to yourself. So, go ahead and pick a location to visit a whole new place all by yourself!