A flower is symbol of love, peace and prosperity. Each flower has its own features, patterns and designs. No one can decide which is the prettiest flowers in the world without expert opinion. Learn all about the top 10 most beautiful flowers in world in this blog.
Flowers are the most appealing creation of nature. They bring smiles on our faces and a feeling of mellowness in our eyes.
Can you name prettiest flower in the world? No, right? This question seems very tough because every flower has its own beauty. Every person has different perception and thinking angle. This makes it even more tough to make a final decision.
In this article, we will discuss top 10 prettiest flowers in the world.
Prettiest Flowers in The World
The vibrant colors, textures, designs and gleeful fragrance of blossoms soften everyone's heart. If you are thinking of filling your garden and hanging baskets with something exotic, we have compiled a list of the prettiest flowers in the world that can make your garden alluring and fascinating. So, let's deep dive in the beautiful journey of elegance and fragrance.
1. Water Lily
Water lilies which are also famous as the queen of aquatic flowers, have 60 different species in the world. Undoubtedly, a plethora of people scrutinise it as one of the most enchanting flowers in the world.
Water lilies grow in shallow and still freshwater ecosystems. Do you know what is the best fact about these flowers? These exotic species protect the ecosystem by balancing the water temperature and providing excellent habitat conditions.
Water lilies bloom in the spring season, but their life span is very short. Each flower opens in the morning and closes in the evening. You can find these flowers in a vibrant variety of colours including pink, orange, white, purple and blue.
2. Dahlia
Dahlia is apprised as one of the most attractive flower names for young girls. This blooming flower is extremely symmetrical, giving it an aesthetically gratifying appearance. A special florenscene  among flower enthusiasts, these flowers come in a wide range of size and colours attracting a large number of people all at once.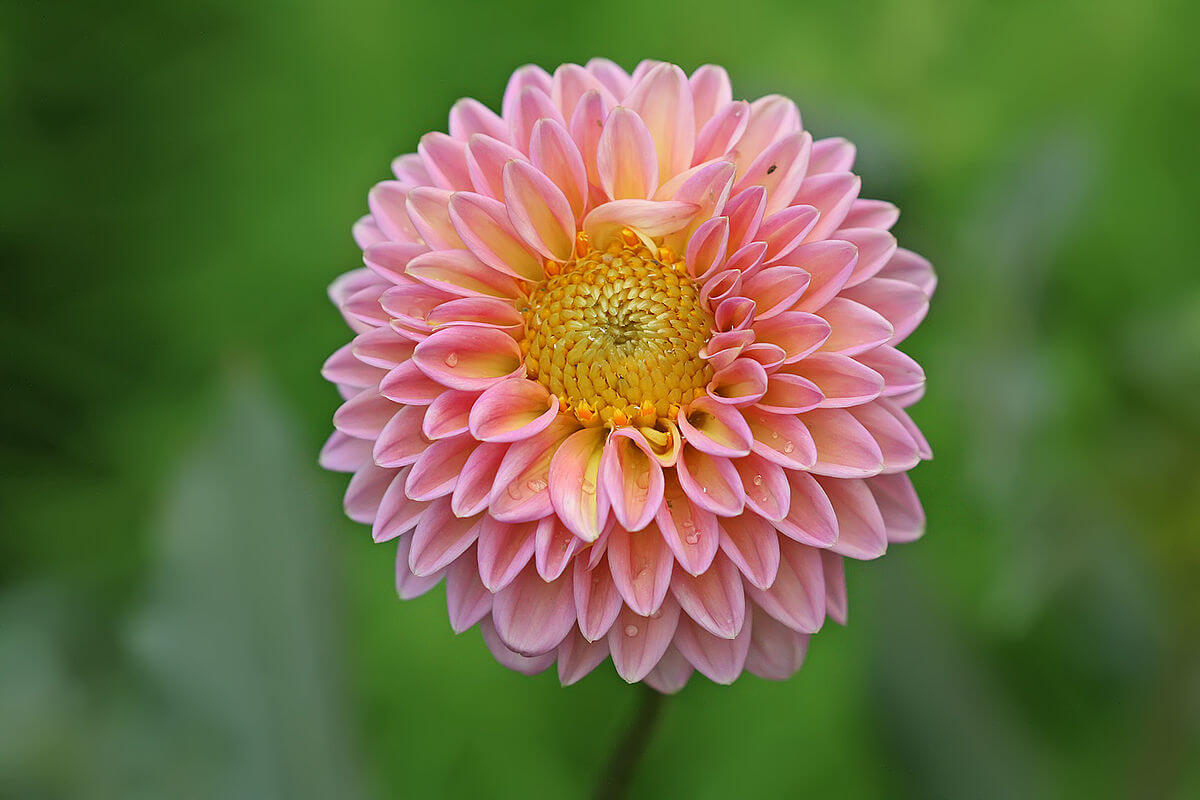 Dahlia flowers come in 42 different species around the globe. Ranging from 2 to 20 inches, Dahlia is native to Mexico and is inclusively cultivated all over the world. Between mid summer to the first frost, these dynamic flowers bloom admirably.
3. Cherry Blossom
These blooms are among the prettiest flowers in the world. You don't need an explanation about this dazzling flower if you have been an attendee of the National Cherry Blossom Festival. Around 3000 cherry trees were showcased beautifully in this festival. The attractive beauty of its blossoms is derived from exquisite cherry blossom trees and makes this flower special and adoring among people.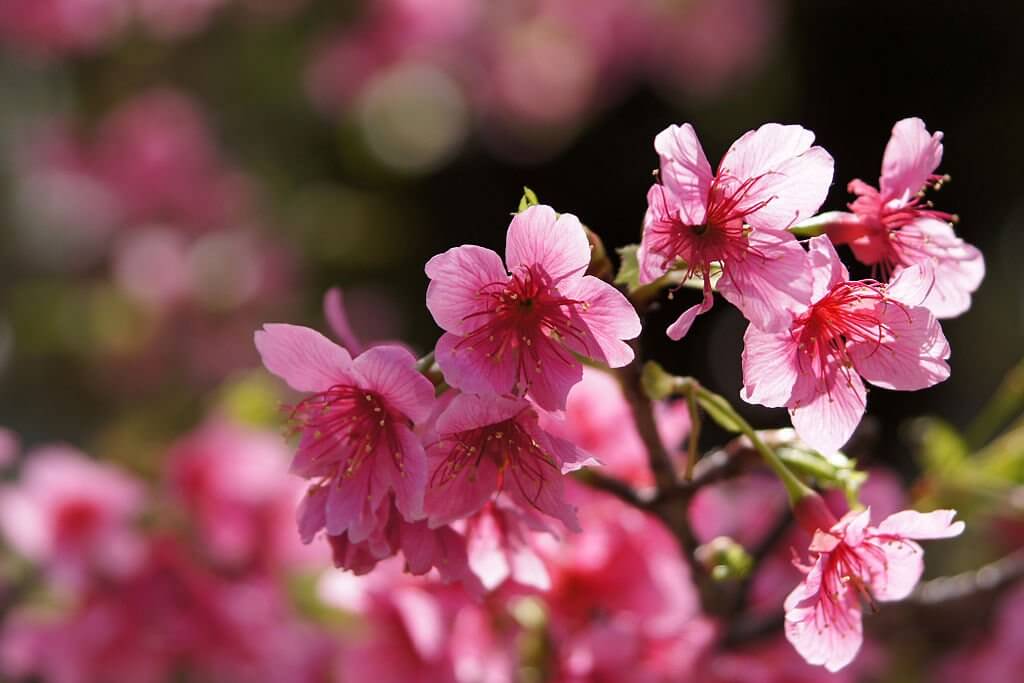 Cherry blossoms mark the arrival of spring season. The beautiful pink and white blooms open most probably at the end of march or beginning of April. The blooming period of these blossoms can last for 14 days.
These alluring blossoms have an extraordinary and great significance in Japanese culture as they symbolise the beginning and the majesty of life. No wonder these modified blooms are among the most stunning flowers on the planet!
4. Bleeding Heart
With its beautiful heart shape, this flower oversees to catch the attention of everybody. Generally, in the hues of pink and white, these flowers are the ideal symbol of love and bloom all through the whole spring season. These heart-shaped blossoms flourish well in moist and cool weather and are found within China, Japan, Korea and Northern Siberia. You can find these flowers in distinct shades of red, yellow, pink and white.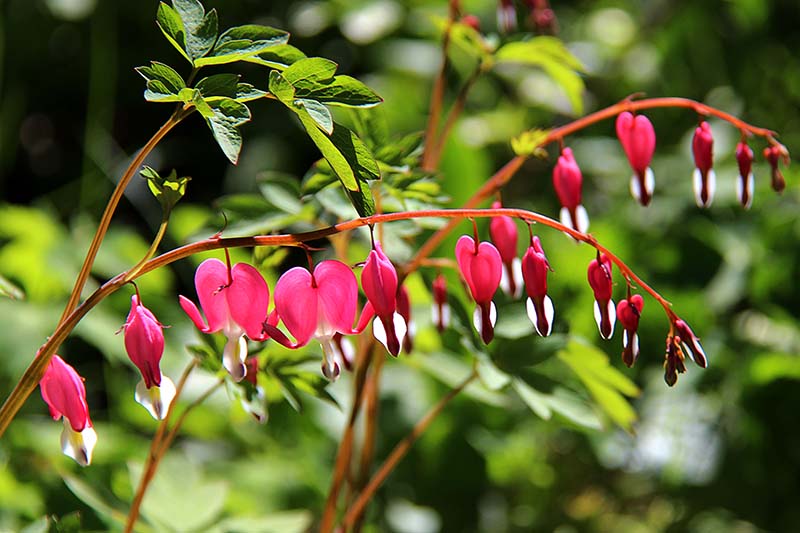 From the name, it is crystal clear that these blossoms look like a bleeding heart and astonishingly dazzling. These come under the category of excotic flowers that are accessible from selective premium flower delivery service providers.
5. Tulip
Tulips come in more than 3000 diverse varieties from 150 different species in the world, making them the foremost cultivated blooms. The cup shaped blossoms sprout in an assortment of colours in every spring season. It is such a beautiful flower that can instantly grab everyone's heed.
Tulips have a short blossoming life cycle and open up for only 5-7 days. Each stem of the Tulip comprises only one blossom. However, A few species of tulip family may comprise more than one blossom on a single stem.
If you are a flower lover, you must have heard about the Keukenhof flower garden which resides in the Netherlands. This immensely colossal garden spread across a vast land of 32 hectares. Every spring, this garden displays around a million tulips in a full bloom. Just imagine yourself standing between this prepossessing field of tulips, it will definitely feel like heaven.
6. Orchid
The appealing orchids are one of the numerous flowering plant families in the world with more than 25000 species. The uniqueness and rareness of these flowers makes them remarkable. These alluring blossoms are found almost everywhere on the earth. The special thing about orchids is that every species of this flower is distinct that makes these blooms incredibly distinctive. One of the highlighting characteristics of orchids is their unique sculptures and brilliant shades.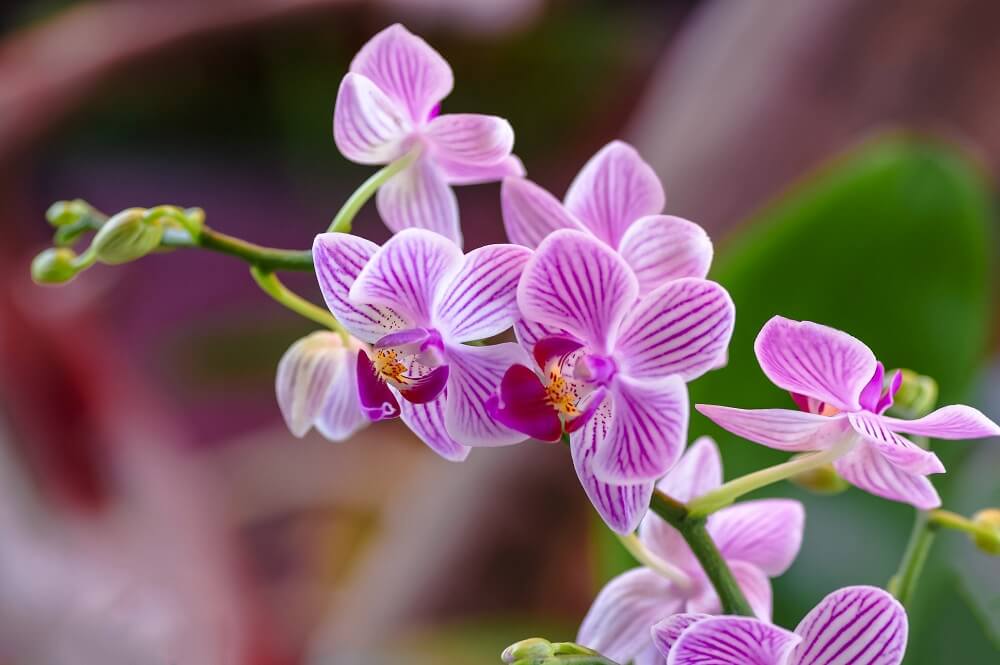 Some species of orchids reflect strong resemblance with other figures like animals or plants. For instance, the laughing bumblebee orchid looks exactly the same as a female bee. That's why its one of prettiest flowers in the world.
7. Bird of Paradise
As unique as its name is, the Bird of paradise is an extraordinary blossom endemic to South Africa. When fully bloomed, it takes after a fowl of heaven in flight  and exactly looks like the bird of paradise. On blooming, each blossom has three upright orange sepals and three horizontal blue inner sepals. This crave flower also has long green leaves displayed on a bush. These blossoms flourish well outside and require sunlight to sprout to the fullest. Being a visual delight, this gorgeous bloom is regarded as the world's most pleasing flower by numerous people.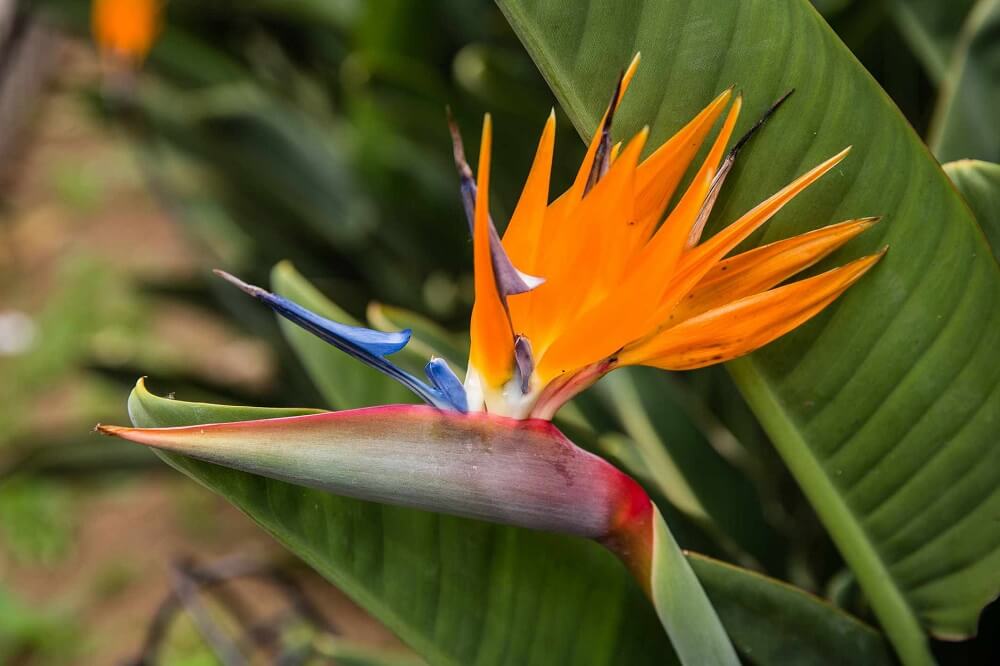 8. Rose
Nobody in this world can deny the fact that rose is one of the most beautiful creations of mother nature. Roses are analogous with purity and beauty, making it the symbol of true love and affection. Whenever you pass through a rose plant, you will surely be lured by its aromatic fragrance. Apart from its alluring look and malodorous fragrance, the thorns of this flower also make it unique and fascinating. The thorns of this dazzling blossom remind us of the real struggle of life.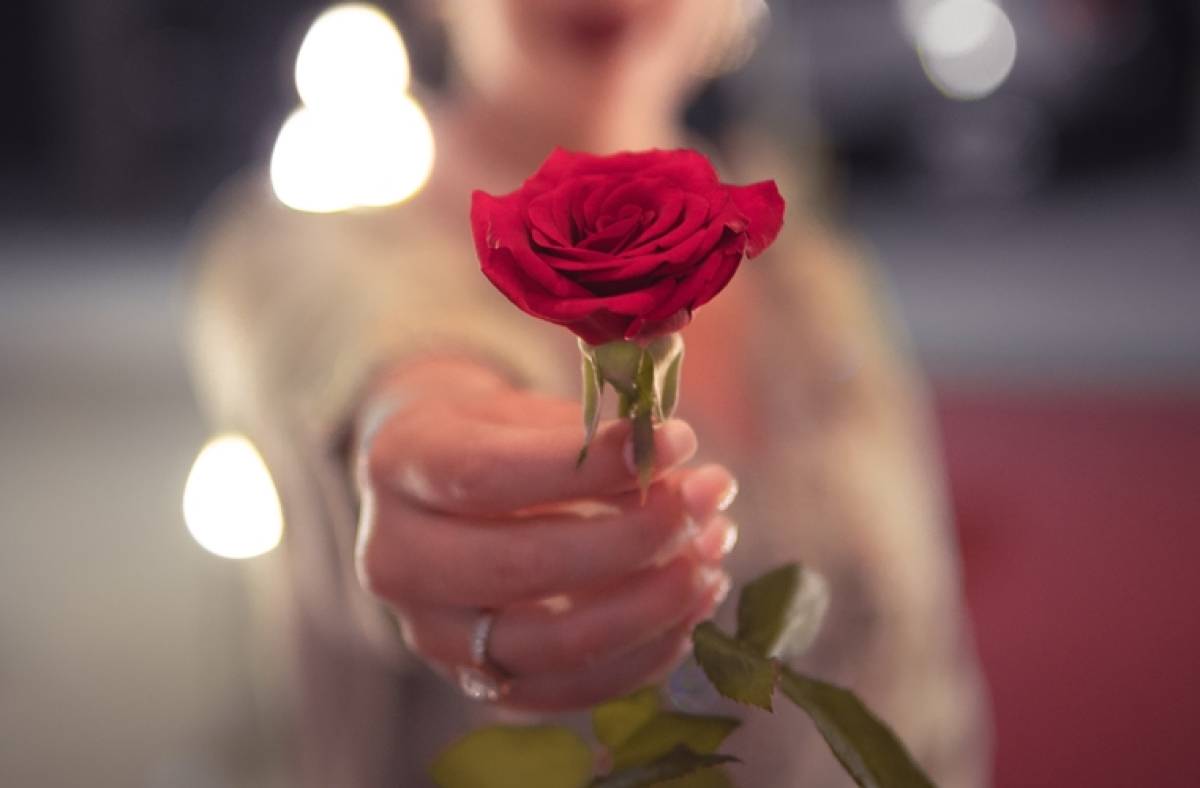 There are over 100 distinct species of roses in the world. You can find roses all around the globe in an assortment of shades such as pink, red, yellow, white and orange. Don't believe in folktales, as roses in blank and pure blue don't exist. Every species of rose has distinctive qualities and its own unique beauty.
9. Lotus 
You may be wondering how a Lotus can be so beautiful even if it blossoms in a dirty pond or mud. However, the first sight of this flower brings an instant glow on everyone's face. Lotus is another example of aquatic plant beauty and belongs to the Nelumbonaceae family.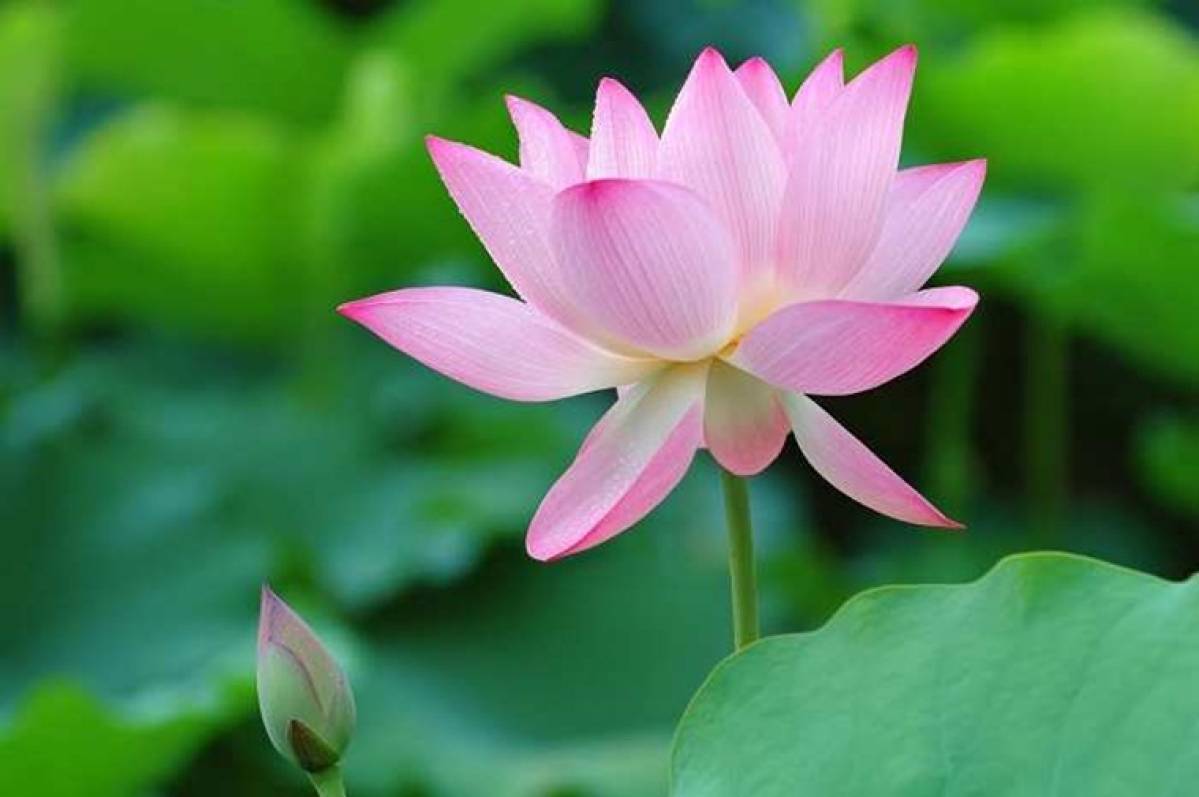 No one can ignore the elegance of a lotus blossom which speaks to holiness, virtue, divinity and grace for Buddhists. It is also considered as a sacrosanct flower for Buddhists. Apart from this, Lotus has great significance in the Hindu religion as well, as it is utilised within the adore of Goddesses.
You will find these blossoms mostly in white and pink colours and they require complete sunlight for their healthy flourishment. Additionally, Lotus has captivating, multilayered petals with a central head. Lotuses can be as large around 20cm in diameter and the perfectly round shaped leaves can grow up to 60cm. A Lotus flower and its leaves both float above the water surface. Apart from its beauty, lotus is adored by a myriad of people because of its pleasant fragrance.  
10. Gazania
Gazania flowers are sometimes notable as treasure blossoms. These stunning blossoms are native to south africa and bloom in an assortment of intense colours. These flowers require complete sunshine for a healthy growth and typically appear in mid-summer and last until early fall.
Gazanias blossoms sprout in a rainbow of colours such as red, pink, orange, yellow and white. This sun loving flower has a very short life span, as it blooms in the morning and closes in the evening. This flower never sprouts in the rainy seasons or when the temperature is very low.
Conclusion 
There is no doubt that every flower is beautiful, but these are some blooming beauties with something unique that makes them stand out from the rest of flowers around the globe. Therefore, if you decorate your garden with these alluring and exotic blossoms, it will absolutely serve as an icing on the cake.