Do you want to establish your own business but lack the financial resources to do so? What if you could start a business with nothing more than a solid idea and the desire to see it through?
It's a tempting concept, especially given the current economic climate, when no one has extra cash, and austerity is the order of the day. Research shows that more people start firms during recessions than at any other period. Following a few simple guidelines is the key to making it happen.
The first step to starting a business can be one of the most rewarding experiences of your life. But where do you begin? You can create your own business in various ways, but before you make any decisions, consider your business idea, your time availability, and your budget. Starting a company needs meticulous financial, legal, and strategic planning.
But in this digital market, everything depends on how you approach the competition. The best way would be social media marketing to reach a wider market. So, think about the importance of social media in starting a business with no money.
In this article, you will learn how to surpass each stage of business without spending a dime. In this post, we will share some business ideas that don't require a lot of money and provide tips and considerations to help you along the way.
The tips to establish a new business without investment are mentioned below:
1. Planning
Regardless of whether you have the financial means to start a firm, you must have an economic model and a business plan. To avoid making mistakes, make sure your plans are well-thought-out. If required, seek the advice of a financial advisor.
In your business plan, specify the type of business you want to start and talk to them about how to get it off the ground.
2. Business License
Business license plays a vital role while establishing any business. It doesn't matter if you set up a corporation or a partnership business, and you will need a business license.
Prepare and collect all the necessary documents required for the licensing process as soon as possible before establishing the business. Take care of all the documents and procedures for licensing.
3. Business Website
Everyone nowadays uses the internet to search for anything, and this is why your company should have an official website.
Invest in a professionally designed website and a domain name. You must ensure that your clients can readily contact you.
4. Equipment
Your equipment requirements will vary depending on what type of business you want to start. If you want to make things like bags and shoes, for example, you'll need the necessary machinery.
Create and sell digital products such as e-books to start a low-capital business. This venture requires only a computer and an internet connection.
Using strategies like Social media, content marketing, and search engine optimization, you may save money on marketing.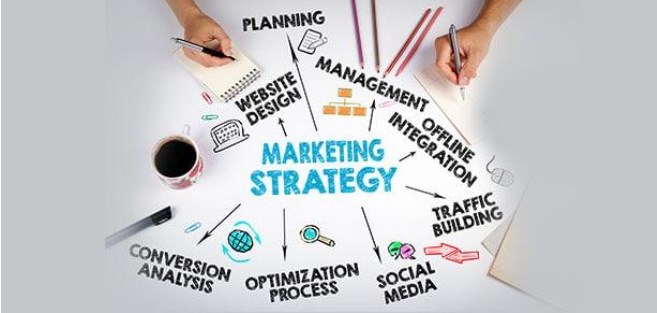 These low-cost techniques are ideal for small businesses with limited funds. Traditional and online advertisements can both be quite powerful. You don't need to spend a lot of money on billboards, print advertisements, or television commercials.
How to save and get money for your business?
Aside from employing low-cost company tactics, you need also think about the finance possibilities available.
As a newcomer to the business world, you must figure out how to save money and minimize costs while still getting the desired outcomes. With the appropriate strategy, you might attract investors ready to take a chance on your company.
You can also look for investors and venture capitalists on social media platforms like LinkedIn. Contact them and offer your most pleasing business presentation to them. Finding the appropriate people might improve your chances of receiving the money to start a business dramatically.
You can also go to trade exhibitions and events designed to connect entrepreneurs with potential investors.
In addition to banks and other financial institutions, entrepreneurs can also receive assistance from them. You can receive a loan to establish a business even if you don't have any money or capital.
Conclusion
It's considerably more challenging to establish a business with no money. How else can you get the supplies, ingredients, or equipment you need if you don't have any money? Fortunately, even if you don't have enough money, there are several ways to start a business.
You can apply for grants, loans, and other types of funding, such as crowdfunding. You can also check into online business options that only demand a computer, an internet connection, and your abilities. You don't need any money to start these types of businesses.