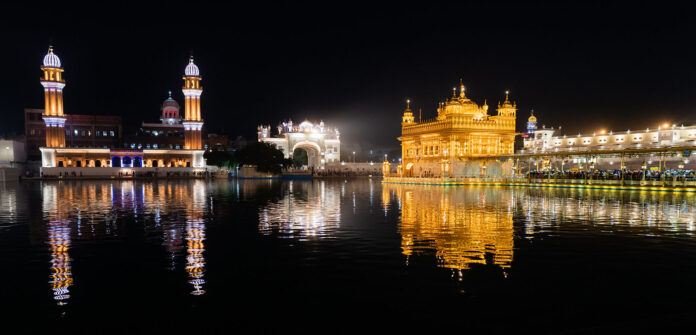 Golden Temple is a religious place that is located in the heart of Amritsar city, the state of Punjab, India. It is the worldwide famous Sikh temple that has been built around a pool constructed by the Fourth Sikh Guru Ram Das Ji. Later, the Fifth Guru Shri Arjan Dev Ji appealed to Sai Mian Meer Mohammad to lay the foundation of this Gurudwara in the year 1589. Golden Temple is also popularly known as Harmandir Sahib that represents to "Home of the Almighty God". It is also called Darbar Sahib, where many people visit on a daily basis to get blessings of Shri Guru Granth Sahib Ji. It is a remarkable place that is made of Gold and is popular due to its wonderful creation. The easily accessible place is located in the center of Amritsar and it opens 24×7 for devotees.
Top 15 Lesser Known Facts About Golden Temple
Starting from the ancient history and going all the way to winning world records.  Here are 15 lesser known facts about Golden Temple. Let's take a look at them:
Highly Visited Place in the World
Golden Temple is really a famous place not only in India but in the world as well. You can imagine its worldwide popularity with this single fact that; it has been honored as the highly visited place by the world book of records, London. According to Shiromani Gurdwara Parbandhak Committee (SGPC), approximately one hundred thousand people visit this religious place during weekdays and the number of devotees and visitors become doubles during weekends, at the time of public holidays, and during festivals like Deepawali, Gurpurab, and Vaisakhi, etc. In comparison to the major tourist spots in India like Taj Mahal and Vaishno Devi Mandir, Golden Temple has more numbers visitors.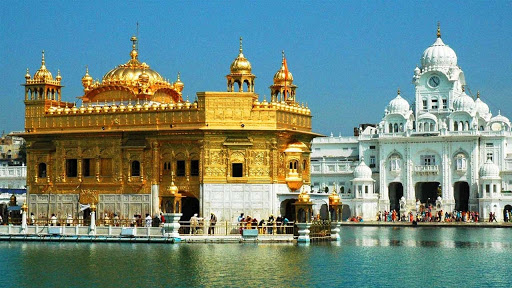 It Welcomes all Communities
You might find some places in India that only allow specific communities and religions to visit. But, Golden Temple is such a place that welcomes all communities, religions, and castes by heart to visit. The Sikh Temple has its own greatness since you can find that it has 4 entry gates in every direction. It indicates that anyone can visit to get blessings of Guru Granth Sahib Ji despite color, religion, caste, and status. It gives a lesson to the people that all are equal to the Supreme Power and are welcome to the shelter of GOD. According to reports by officials, 30% of the visitors come to this holy place that not related to the Sikh community or beliefs. 
A Place Where Buddha Has Meditated
There is no doubt to say that, only a few people know about this interesting fact about Golden Temple. In order to find the true meaning of life, when Buddha has started to find a place where he can meditate peacefully, he found this spot. In the era of Buddha, the spot where Golden Temple is situated was comprised of a lake that was covered with the woods. He founded that place suitable for peaceful contemplation and spent a number of days. 
The Pond of Golden Temple Has Medicinal Properties
The pool around Golden Temple is known as "Amrit Sarovar" due to its medicinal properties. There is an old story related to the greatness of this pool. Once a person had Vitiligo, a harsh skin condition that appears as white patches on the body and burns like fire was laid on the corner of this pool. Suddenly, he saw that some crows were dipping into this pool and came out by converting into the white goose. He then went near the pool and put his hand into the water. The magic appeared with the power of GOD, as he found his hand skin has been healed. So, he dipped into the water and came with normal skin. Then this pool became famous that it has spiritual and medicinal properties. 
The Name "Golden Temple" Derived After Gold Coating
Many people do not know that Golden Temple was previously known as Harmandir Sahib only before it got coated with gold. At the time of its construction, it was not covered with a single edge of gold, but later Maharaja Ranjit Singh, the brave Sikh Ruler donated approximately 500 kilograms of gold worth 130 crores INR to decorate it. After completing the gold covering it got the name as it is known currently.
A Holy Place That Is Blessed by the Sikh Gurus
Golden Temple has been founded by the 4th Sikh Guru Ram Das Ji, but it is lesser known fact that the 5th Guru Arjan Dev Ji has completed the installation of Shri Guru Granth Sahib Ji inside it. In the year 1604, when the construction completed they have installed holy Sikh Granth in the Gurdwara and appoint Baba Buddha Sahib as the caretaker of the Granth. 
A Larger Community Kitchen
Food for 100000 visitors daily prepared by the sewadaars in the kitchen of Golden Temple. A Lebanon based devotee donated a machine that makes 25000 chapattis in just an hour. The kitchen used 100 LPG cylinders daily for cooking and the raw material is also required in gigantic amounts to serve the visitors. 
Gold And Money Donations
Every day people visit Golden Temple and put Sewa or donation in the form of gold and money. The gold and money donated by the people used by the SGPC for further improvements and decoration of the complex and for preparing the Langar. The Indian government has also allowed Golden Temple to receive funding from foreigners. 
Great Martyr Baba Deep Singh Died Here
Baba Deep Singh a great warrior died at the floor of Harmandir Sahib during fighting with the invaders of Ahmed Shah. He forcefully threw his head separated from the body to reach the place for devotion and died instantly after reaching there.
The Unique Blend of Hindu and Muslim Architecture
You can find paintings inside the Golden Temple complex that looks similar to the Taj Mahal. It has been also decorated with white marble that makes it an adorable blend of ancient Indian architecture. 
Solid Gold Coating on Dome and Surroundings
The dome and surroundings of the Golden Temple are decorated with a solid coating of gold that will not wear off for 400 years. It has been coated with 24 layers of gold that add splendor to the building. 
On Top in the List of Religious Places with a High Net Worth
Golden Temple has positioned in the top ten religious places with higher net worth. It has 320 crores of net worth. The notable thing is that all of its net worth has been built through the donations. 
Wonderful Place to Experience Devotion of Sikh Community
If you want to see the devotion of the Sikh community then this place is the right choice to explore. You can see that how Sikhs donate money to their largest religious place for its improvement and how they serve free food to visitors with love and kindness. 
Gold cleaning and Polishing
It is a notable fact that since 2000, every year volunteers from the UK visit this place for cleaning and polishing of gold coated on the dome. They do not use any soap for this act but use reetha powder mixed with lemon juice to maintain its excel and sparkle. 
Diwali Celebration at Golden Temple
Sikh Community celebrates Diwali festival every year with zest at Golden Temple. On this day, the authorities decorate the entire complex of Harmandir Sahib with decorative lights. The place looks impressive this day and many people from different corners of India come to see the decorations especially with enthusiasm and happiness.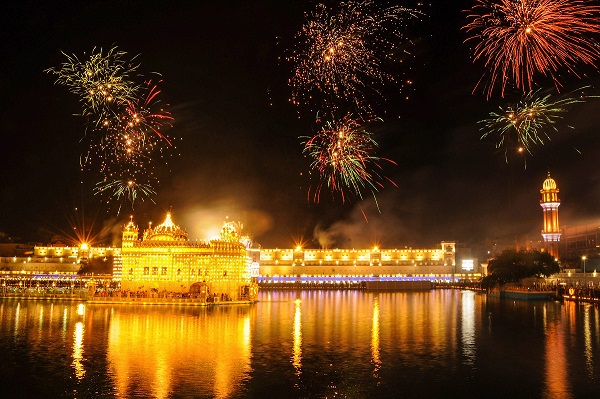 Frequently Asked Questions About Golden Temple
Ques 1) Is Golden Temple made of gold?
Yes, Shiromani Gurdwara Parbandhak Committee uses pure gold for Golden Temple. They first collected gold through donations, and then convert it into 24 Karat gold to use for the coating to the dome and surroundings of the complex. 
Ques 2) Is there any special occasion on which I should visit Golden Temple?
Yes, you can visit the place on the eve of Vaisakhi. It is an important yet famous festival in Punjab celebrated as harvesting of crops by farmers. People visit to take a dip into the holy water of Amrit Sarovar to cut their grief and to feel blessed. If you are a true Sikh devotee then you can also visit it on the day of Vaisakhi to consume Pure Nectar (Amrit) to begin the journey towards worshipping. 
Ques 3) What is the best time to visit Golden Temple?
Though, you can visit this place at any time during the calendar year. But, due to the rising temperature in Amritsar during summer, it is advised to visit this place from October to March.
Ques 4) Can I take my mobile inside the Golden Temple?
No, any kind of photography and videography is strictly prohibited in the temple complex. It might be better if you deposit your gears like camera and mobile in the locker section of the complex. 
I hope that you have enjoyed this list of lesser known facts about Golden Temple.